Auto Warrior
AFN Authorized Vendor
Jun 18, 2013
1,423
2,751
0
Spain
Black Jack®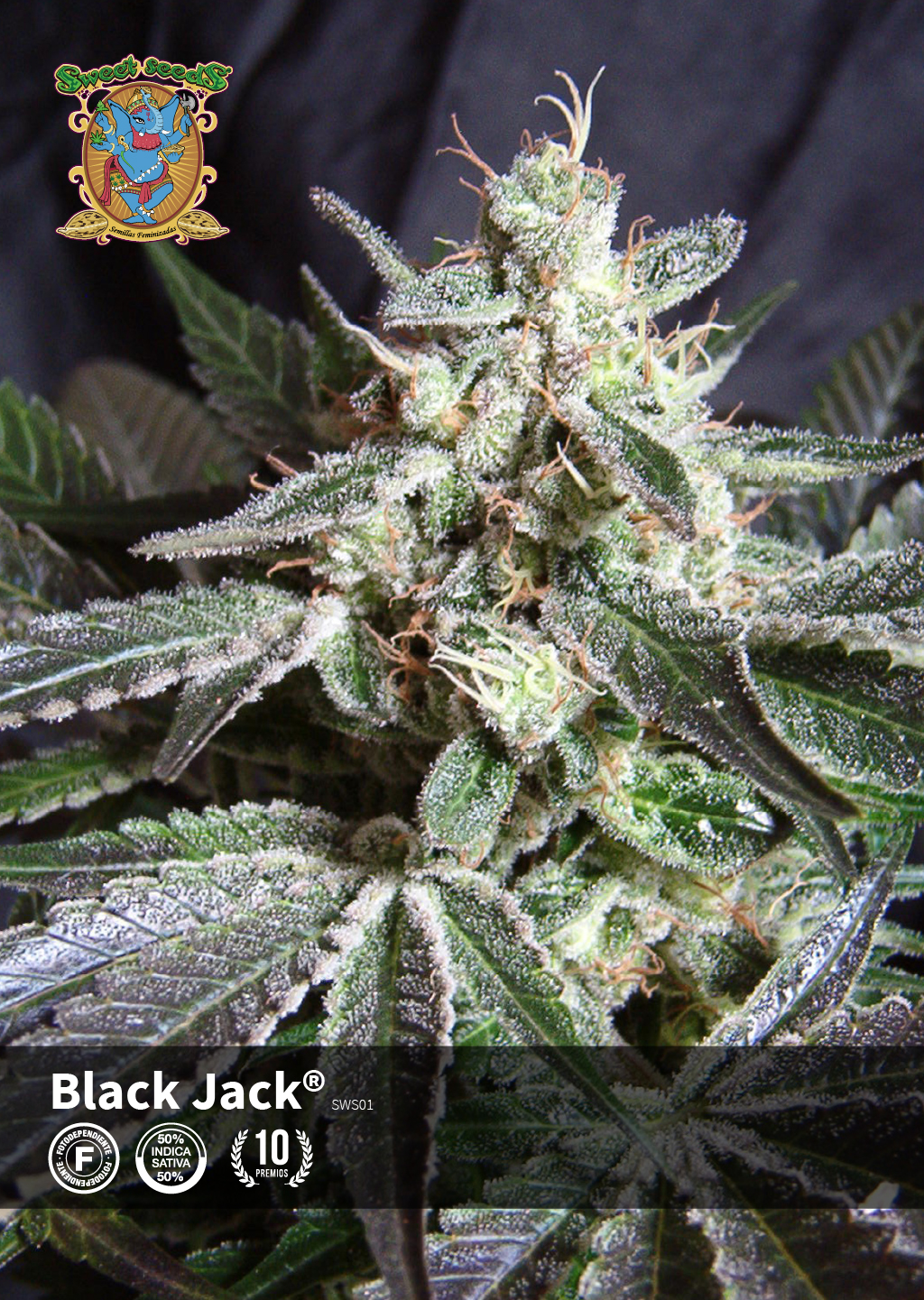 We have crossed-bred our Black Domina with an exceptional Jack Herer of pleasing and intense aroma similar to the haze's cathedral incense. The result is SWS01 (Black Jack®), one of our most powerful and productive plant.
It features the great vigor of a hybrid, totally adapted to indoor conditions. Planted outdoor directly in the ground and with enough sunlight it becomes a resinous and hairy monster of about 3 meters of height.
Data Sheet
Variety SWS01
Indica/Sativa: 50% – 50%
Indoor yield:

500-600 gr/m2


Outdoor yield: 500-700 gr/plant
Indoor blooming:

9 weeks.
Outdoor harvest:
early October.

1st Award – Indoor Hydro – III Encuentro Por La Normalización Y El Consumo Responsable – El Punto – Málaga – 2008
2nd Award – Mejor Hashish – X Revolta Verde – Girona – 2008
3rd Award – Outer – V Copa Bitox – Sabadell – 2008
1st Award – Indoor Hidro – IV Encuentro Por La Normalización Y El Consumo Responsable – El Punto – Málaga – 2009
2nd Award – Indoor – Fumaria – Lleida – 2009
3rd Award – Indoor Hidro – 1ª Copa THC Skunk – Donostia – 2009
2nd Award – Outer – Cata Copa de Cultivadores de Cannabis (CCCC) – Argentina – 2012
2nd Award – Indoor Hydro – VII Copa del Gremi Growshops Catalunya Amateur – Barcelona – 2014
2º Premio -
Exterior – Secret Cup Napoli - Nápoles - Italia - 2017

​
Last edited: