Use AFN10 for 10% Discount at The Vault
AFN Authorized Vendor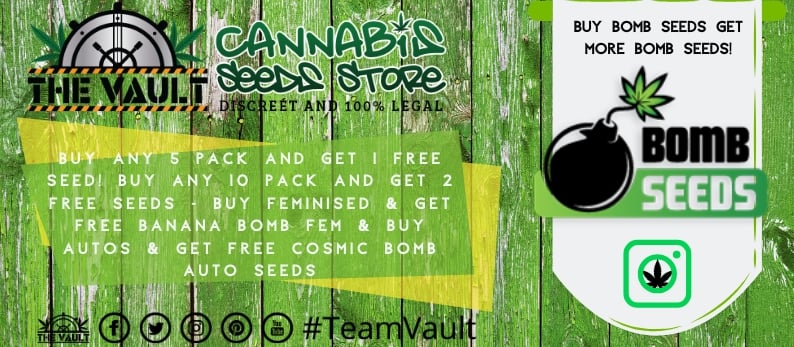 Boooom! Bomb Seeds have just detonated at The Vault Cannabis Seeds Store to bring you another awesome "on purchase promo":
Buy any 5 pack of Bomb Seeds and get 1 free seed
Buy any 10 pack of Bomb Seeds and get 2 free seeds
Buy feminised and get free Banana Bomb Fem seeds, Buy autos and get free Cosmic Bomb Auto seeds!
Visit
https://www.cannabis-seeds-store.co.uk/Cannabis-Seeds-News/buy-bomb-seeds-get-free-bomb-seeds
to learn more about this offer, get a 15% discount code and of course enter a promo to win some FREE Bomb Seeds!